Robert loves working with clients from all walks of life.  He believes in the transformative power of the mind-body-spirit connection that can be experienced through the Pilates method.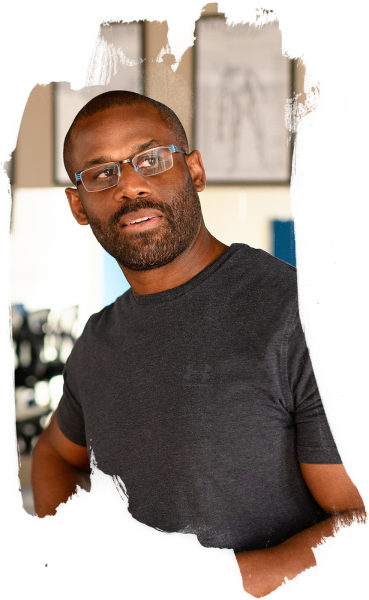 robert@pilatesatbreathe.com
Robert is a former Sergeant of the United States Marine Corps. After serving his country for seven years, he began studying Kinesiology and Exercise Science at the University of Hawaii, and later returned to his home town of Lexington in 1996 to complete his studies at the University of Kentucky. Robert discovered Pilates and its amazing benefits while working for the University of Kentucky in their Sports Medicine Rehabilitation center.  During his 11 years at the clinic, he assisted in the therapeutic rehabilitation of professional, collegiate, high school and recreational athletes, often utilizing the Pilates Method as part of the rehabilitative process.  Robert initially trained with Stott Pilates and then went on to study with 1st Generation Pilates Elder Lolita San Miguel, who was certified by Joseph Pilates, completing her 2-year Comprehensive Master Mentor Program.  In 2014, Robert opened breathe™ – The Pilates Method and More Studio in Lexington.  Robert is a PMA® certified teacher and travels throughout the year to study with various teachers across the United States and abroad.  He is currently pursuing private study with Sonjé Mayo, a physical therapist, former professional dancer, and student of Joseph Pilates, to continue to invest in his craft. He has presented at various Pilates conferences to include the Pilates Memorial Day Celebration held at Joseph Pilates' home town of Monchengladbach, Germany. Robert was honored to be featured in the July/August 2018 issue of Pilates Style Magazine with his client, a high school athlete, who told his remarkable story of recovery from a serious injury by practicing Pilates post-rehab at Breathe Studio.
250 Walton Avenue
Suite 156
Lexington, KY 40502
robert@pilatesatbreathe.com
Phone: 859-396-8312
Monday – Friday: 8:00am – 7:00pm
Saturday: 8:00am – 12:00pm