"Contrology [Pilates] is designed to give you suppleness, natural grace, and skill that will be unmistakably reflected in the way you walk, in the way you play, and in the way you work."
The breathe team is devoted to your well-being.  We are dedicated professionals who believe in the power of Pilates to transform the body and focus the mind. In our studio, we practice Pilates as an art form, creating purposeful and graceful movement.  All breathe teachers have graduated from rigorous course work over many years of study and have passed the Pilates industry's certification exams.  Annually, we participate in continuing education programs to sharpen our skills and learn about leading-edge developments. Whether enhancing athletic performance, assisting in rehabilitation or simply improving one's mind-body-spirit connection, we tailor workouts to suit each individual's specific needs, letting the Pilates method do its work.
Robert loves working with clients from all walks of life.  He believes in the transformative power of the mind-body-spirit connection that can be experienced through the Pilates method.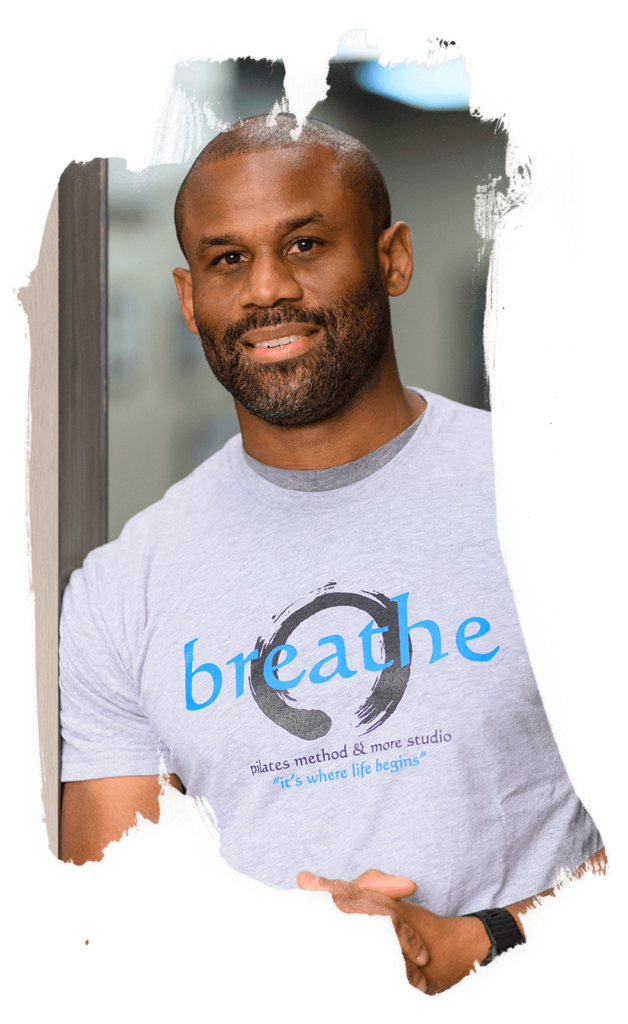 Laura has an appreciation for and fascination with human movement.
Her aim is to guide Pilates and yoga clients towards more freedom of movement in their daily lives outside of the studio.
Robert is an excellent teacher. After years of back pain and two back surgeries, I thought I would never be able to play golf or tennis again. Then, I discovered Robert Turner and Breathe™ Pilates. Within a few months of taking pilates instruction from Robert, my back pain disappeared, and I was able to play golf and tennis again without any pain!! I would strongly recommend that guys with back pain visit Robert before considering surgery. I am confident that Robert could have prevented my surgeries. Robert is an amazing teacher. I feel very lucky to have found him in Lexington.
I highly recommend Breathe™ … for Pilates reformer classes. I always leave class feeling like I have truly accomplished something, and my spirits are lighter, and my outlook is better after every class. I have noticed a HUGE improvement in my flexibility, my core strength, and my muscle tone since starting…
Grateful for excellent care! Robert's work with me in a private session once a week over the last four years was exactly the course of treatment I needed to relieve my back issues. With a lot of patience and clear instructions, he helped me build my strength and flexibility. Always a consummate professional, he taught me proper Pilates techniques and best practices. The high quality of his instruction coupled with his knowledge of Pilates, physical fitness, and physical therapy has made me a dedicated client. I enthusiastically recommend him to all my friends.
If you have any questions about our classes or studio, our team is ready to answer any of your questions. So feel free to get in touch with us.
250 Walton Avenue
Suite 156
Lexington, KY 40502
info@pilatesatbreathe.com
Phone: 859-BREATHE (859-273-2843)
Monday – Friday: 8:00am – 7:00pm
Saturday: 8:00am – 12:00pm